Leagues

BLL, Central Conference 2022, GPBLL, Great Plains, Out of Conference, Out of Conference - BLL, West Conference 2020, West Conference 2021

Seasons

2020, 2021, 2022, 2023

Home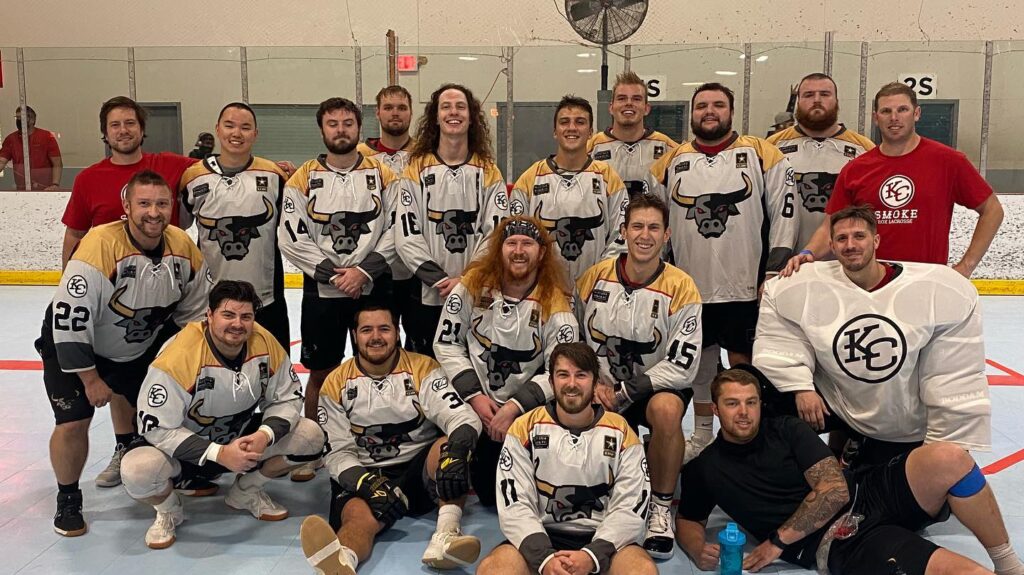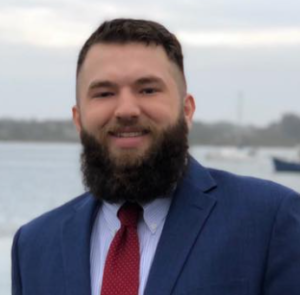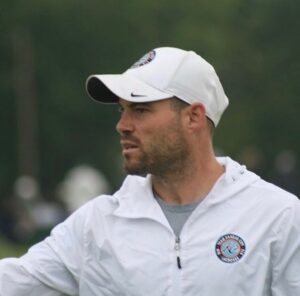 Smoke Roster 2023
| # | Player | Position | Games Played | Goals | Assists | Shot % | Faceoff Win % | Penalty Minutes | Goals Against Avg. | Save % | Saves Per Game Avg. |
| --- | --- | --- | --- | --- | --- | --- | --- | --- | --- | --- | --- |
| 2 | Mike Lupton | Defense, Transition | 5 | 6 | 9 | 0.21 | 0.00 | 2 | 13 | 0.00 | 0.00 |
| 3 | Evan Wyatt | Forward, Transition | 2 | 0 | 1 | 0.00 | 0.00 | 0 | 10 | 0.00 | 0.00 |
| 5 | Billy Dineen | Forward | 5 | 1 | 2 | 0.14 | 0.00 | 0 | 11 | 0.00 | 0.00 |
| 6 | Gunner Serota | Defense, Transition | 7 | 3 | 0 | 0.38 | 25.00 | 0 | 12 | 0.00 | 0.00 |
| 8 | Matt Heinzerling | Defense, Transition | 1 | 0 | 0 | 0.00 | 0.00 | 0 | 10 | 0.00 | 0.00 |
| 9 | Tim Harvatin | Defense, Forward, Transition | 6 | 2 | 1 | 0.15 | 0.00 | 0 | 13 | 0.00 | 0.00 |
| 11 | Nolan Castle | Defense, Transition | 7 | 7 | 5 | 0.33 | 0.00 | 0 | 12 | 0.00 | 0.00 |
| 12 | Matt Campion | Transition | 0 | 0 | 0 | 0.00 | 0.00 | 0 | 0 | 0.00 | 0.00 |
| 14 | Trevor Svoboda | Forward | 7 | 4 | 8 | 0.24 | 0.00 | 0 | 12 | 0.00 | 0.00 |
| 16 | Ben Schwartz | Defense, Transition | 4 | 0 | 0 | 0.00 | 0.00 | 0 | 14 | 0.00 | 0.00 |
| 17 | Jack Ney | Defense, Forward, Transition | 7 | 10 | 7 | 0.31 | 0.00 | 4 | 12 | 0.00 | 0.00 |
| 18 | Ben Shields | Defense | 6 | 0 | 1 | 0.00 | 20.00 | 2 | 13 | 0.00 | 0.00 |
| 22 | Josh Burt | Defense, Transition | 5 | 0 | 0 | 0.00 | 0.00 | 0 | 11 | 0.00 | 0.00 |
| 25 | Jesse Sanchez | Forward | 2 | 0 | 1 | 0.00 | 0.00 | 0 | 10 | 0.00 | 0.00 |
| 26 | Jacob Vincentini | Faceoff Specialist | 2 | 0 | 0 | 0.00 | 100.00 | 0 | 10 | 0.00 | 0.00 |
| 27 | Landen Wray | Defense, Transition | 5 | 1 | 1 | 0.25 | 0.00 | 2 | 11 | 0.00 | 0.00 |
| 28 | Jack Boyer | Forward | 7 | 2 | 2 | 0.18 | 25.58 | 0 | 12 | 0.00 | 0.00 |
| 30 | Andrew Speer | Goalie | 5 | 0 | 0 | 0.00 | 0.00 | 0 | 10 | 64.04 | 14.60 |
| 31 | Jacob Schreck | Defense, Faceoff Specialist, Forward, Transition | 0 | 0 | 0 | 0.00 | 0.00 | 0 | 0 | 0.00 | 0.00 |
| 36 | Keaton Carney | Defense, Transition | 5 | 2 | 0 | 0.29 | 0.00 | 2 | 11 | 0.00 | 0.00 |
| 40 | Matt Buckley | Defense | 2 | 0 | 2 | 0.00 | 0.00 | 0 | 12 | 0.00 | 0.00 |
| 57 | Justice Greenberger | Faceoff Specialist, Forward, Transition | 6 | 5 | 3 | 0.24 | 40.98 | 4 | 13 | 0.00 | 0.00 |
| 71 | Robert Healy | Defense, Forward, Transition | 5 | 1 | 1 | 0.20 | 54.55 | 2 | 11 | 0.00 | 0.00 |
| 72 | James Goetz | Defense, Forward, Transition | 1 | 0 | 0 | 0.00 | 0.00 | 0 | 10 | 0.00 | 0.00 |
| 75 | Grant Brunsvold | Forward, Transition | 0 | 0 | 0 | 0.00 | 0.00 | 0 | 0 | 0.00 | 0.00 |
| 81 | Andrew Doran | Defense | 6 | 2 | 1 | 0.67 | 0.00 | 0 | 13 | 0.00 | 0.00 |
| 99 | Judge Greenberger | Forward, Transition | 7 | 16 | 8 | 0.38 | 35.29 | 2 | 12 | 0.00 | 0.00 |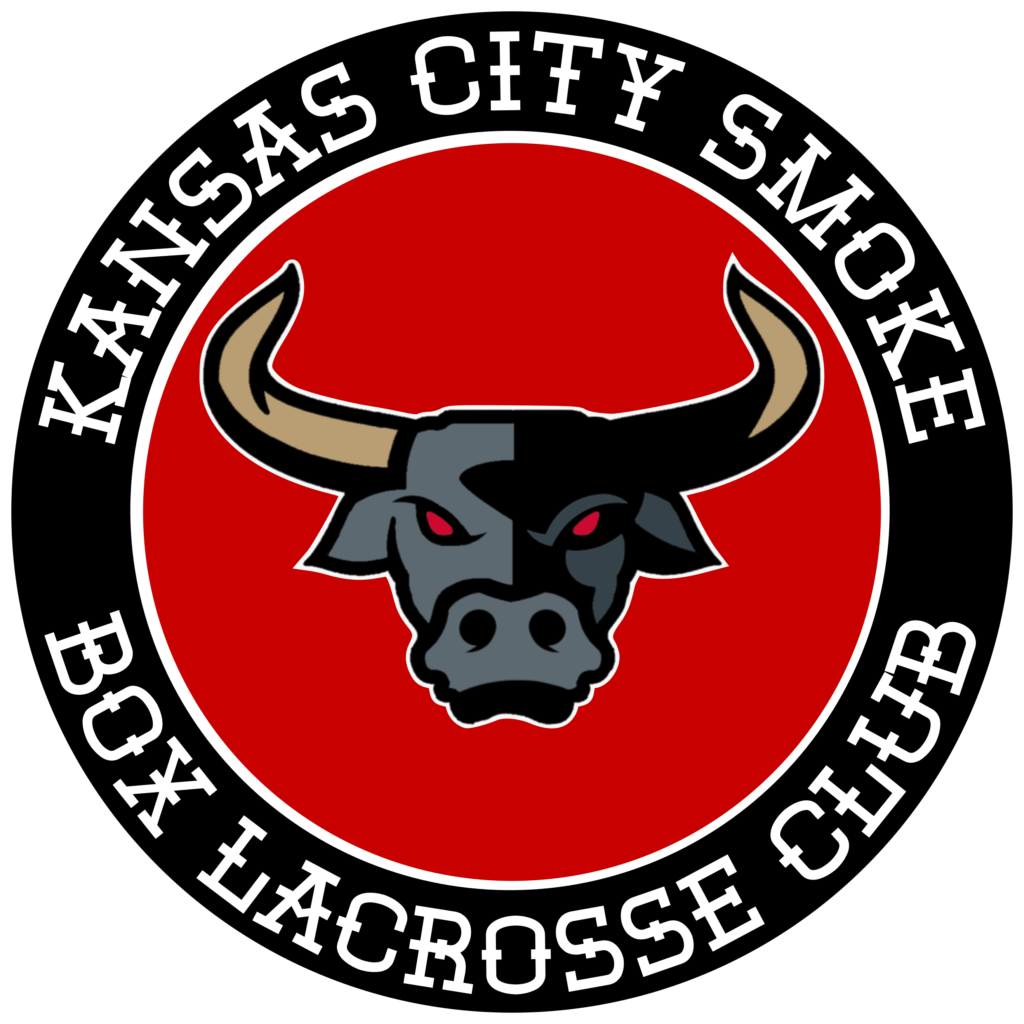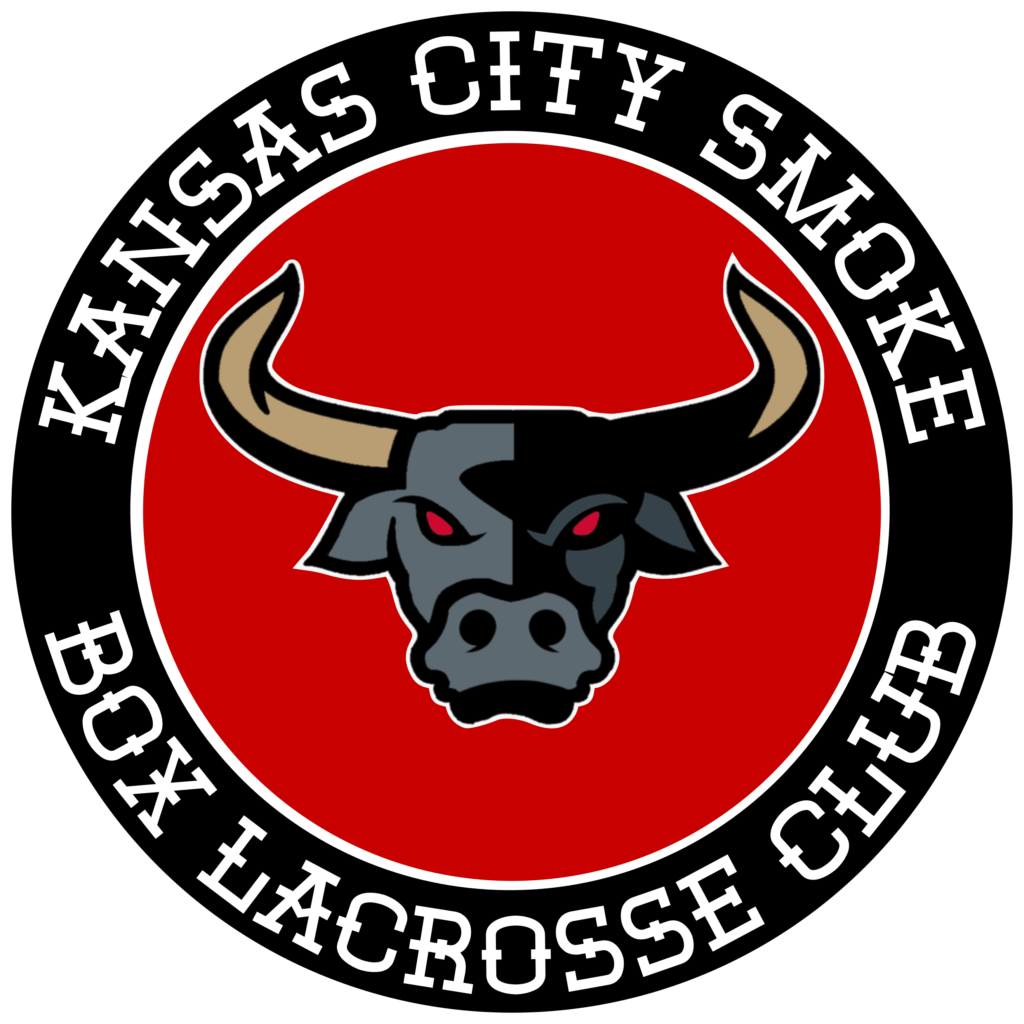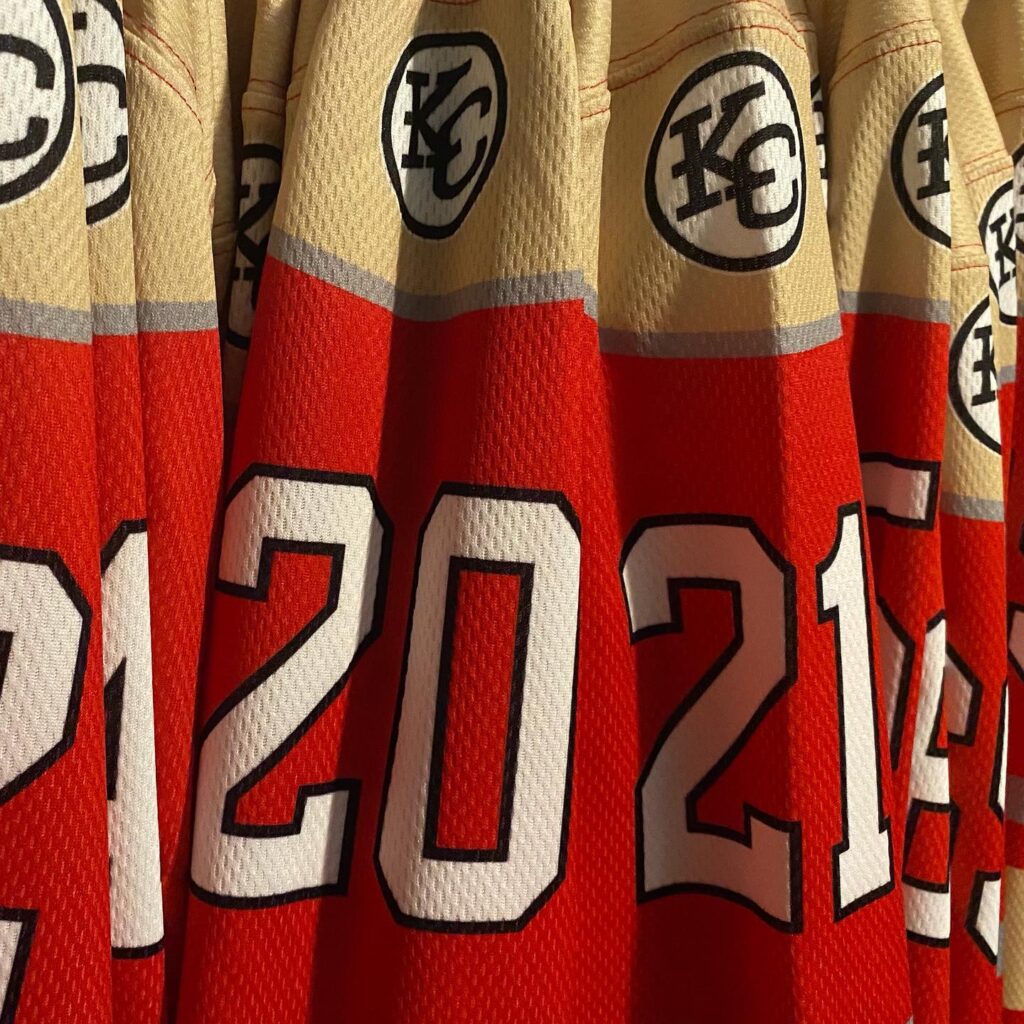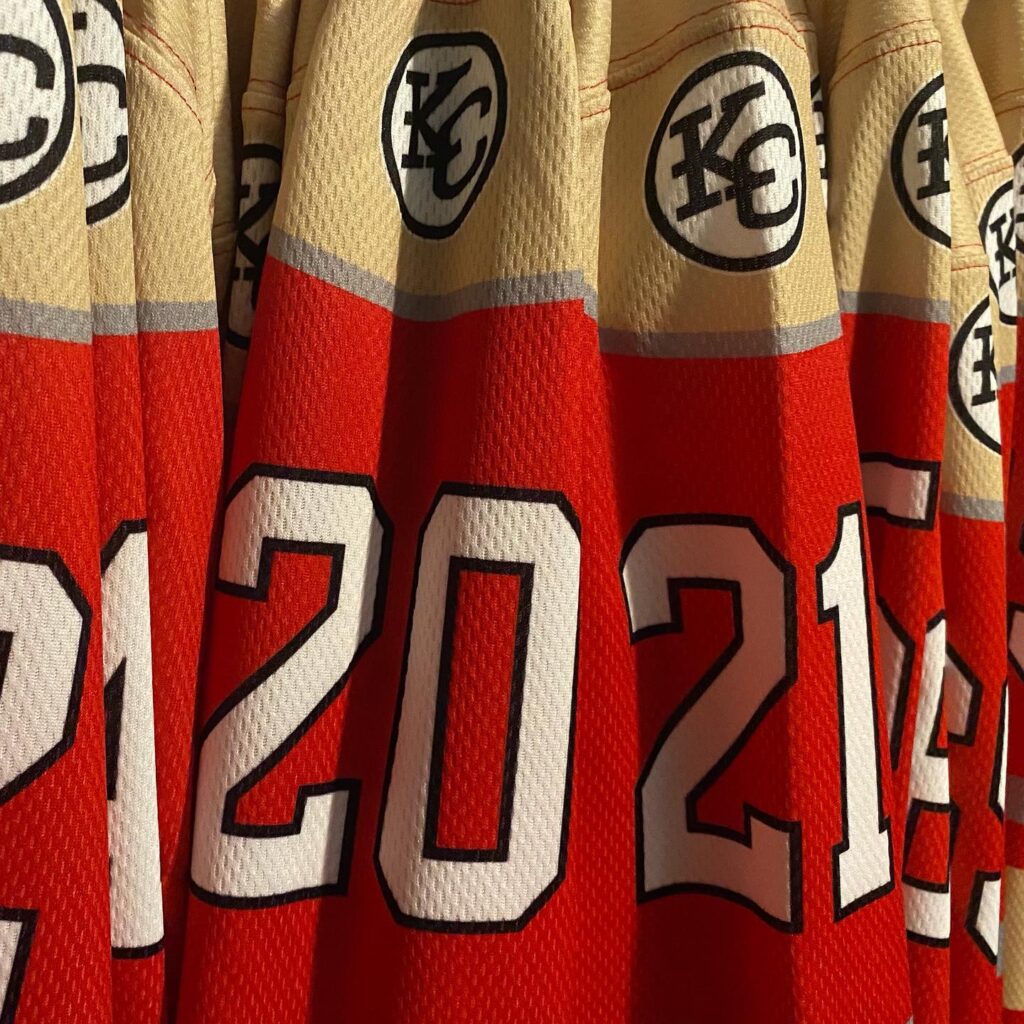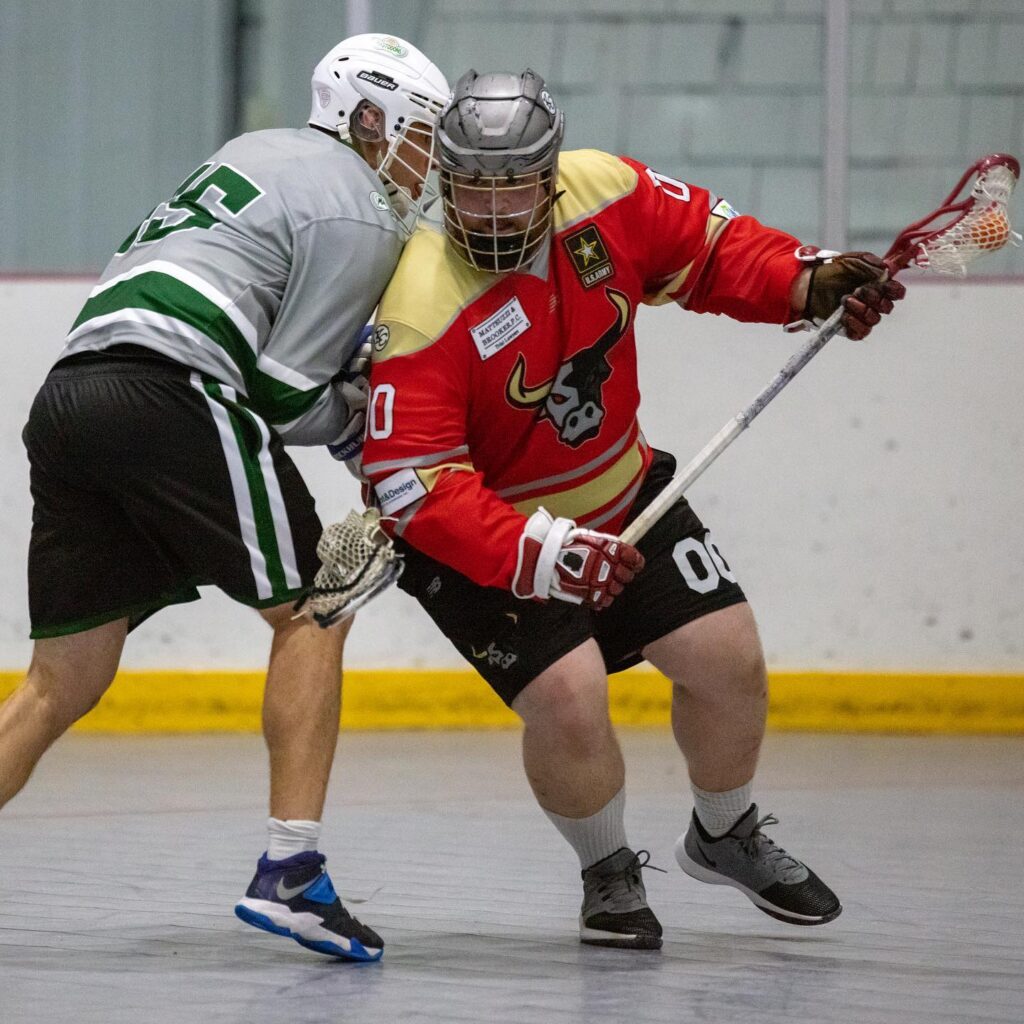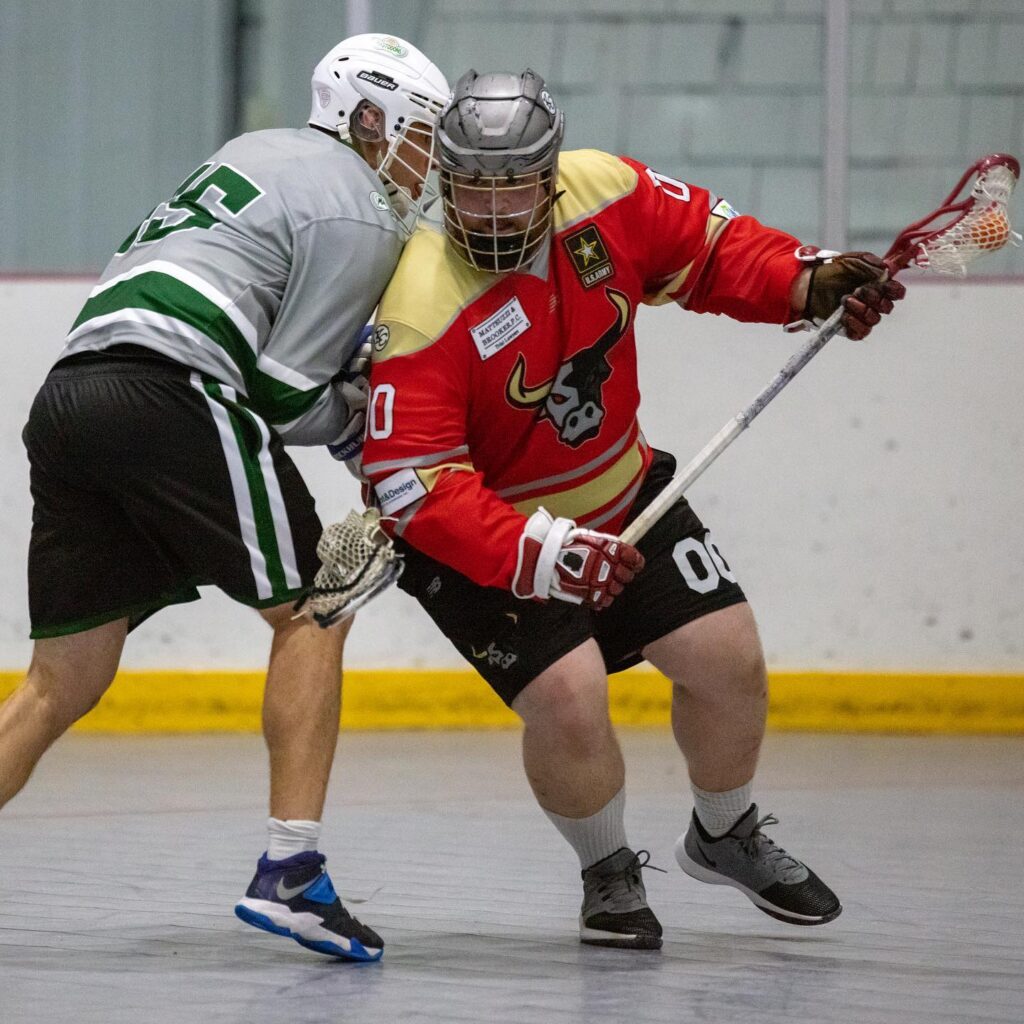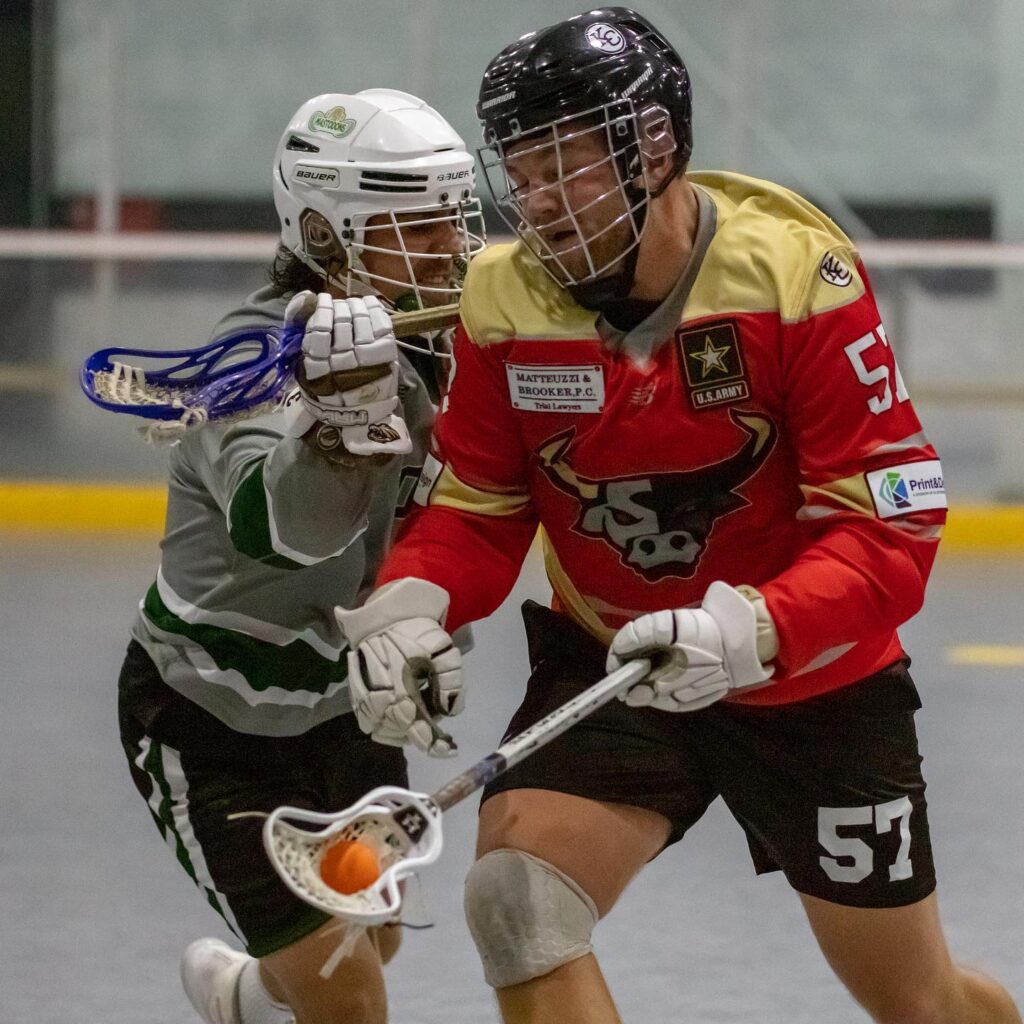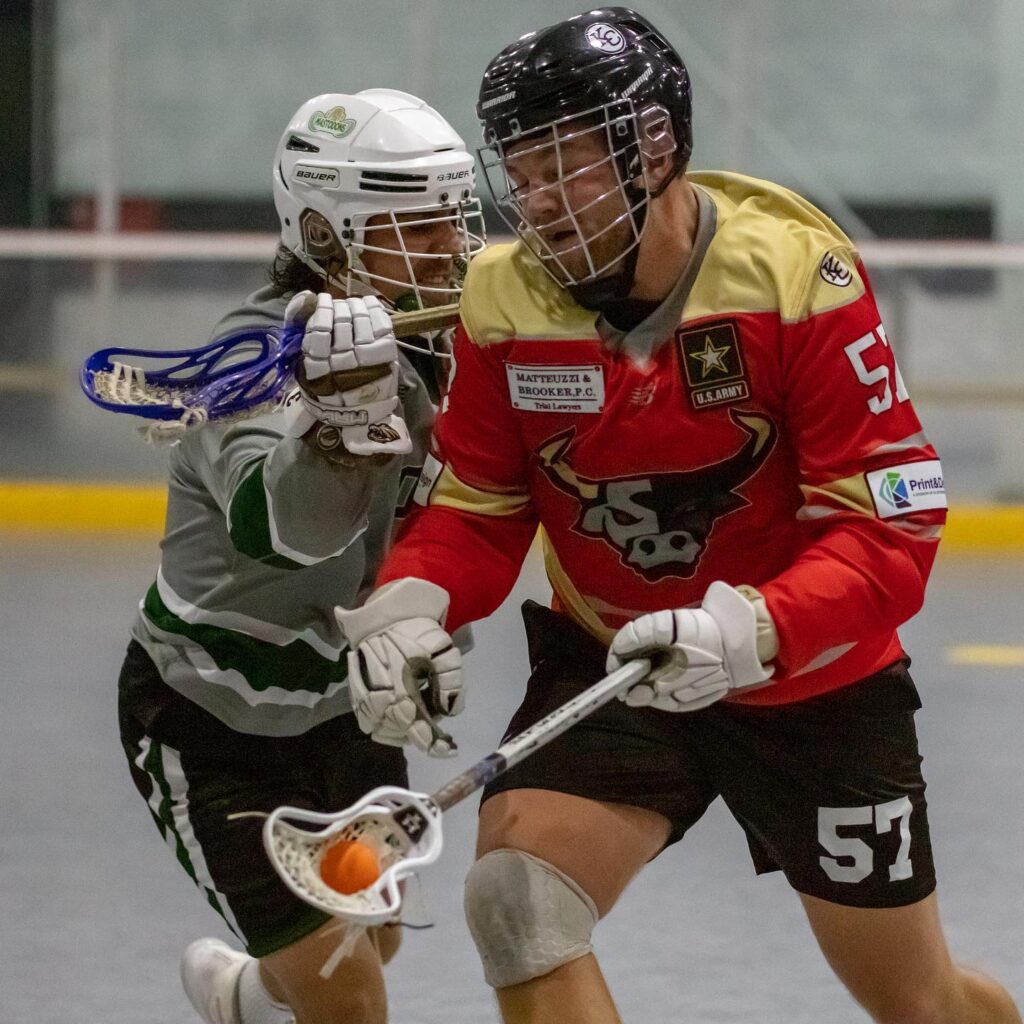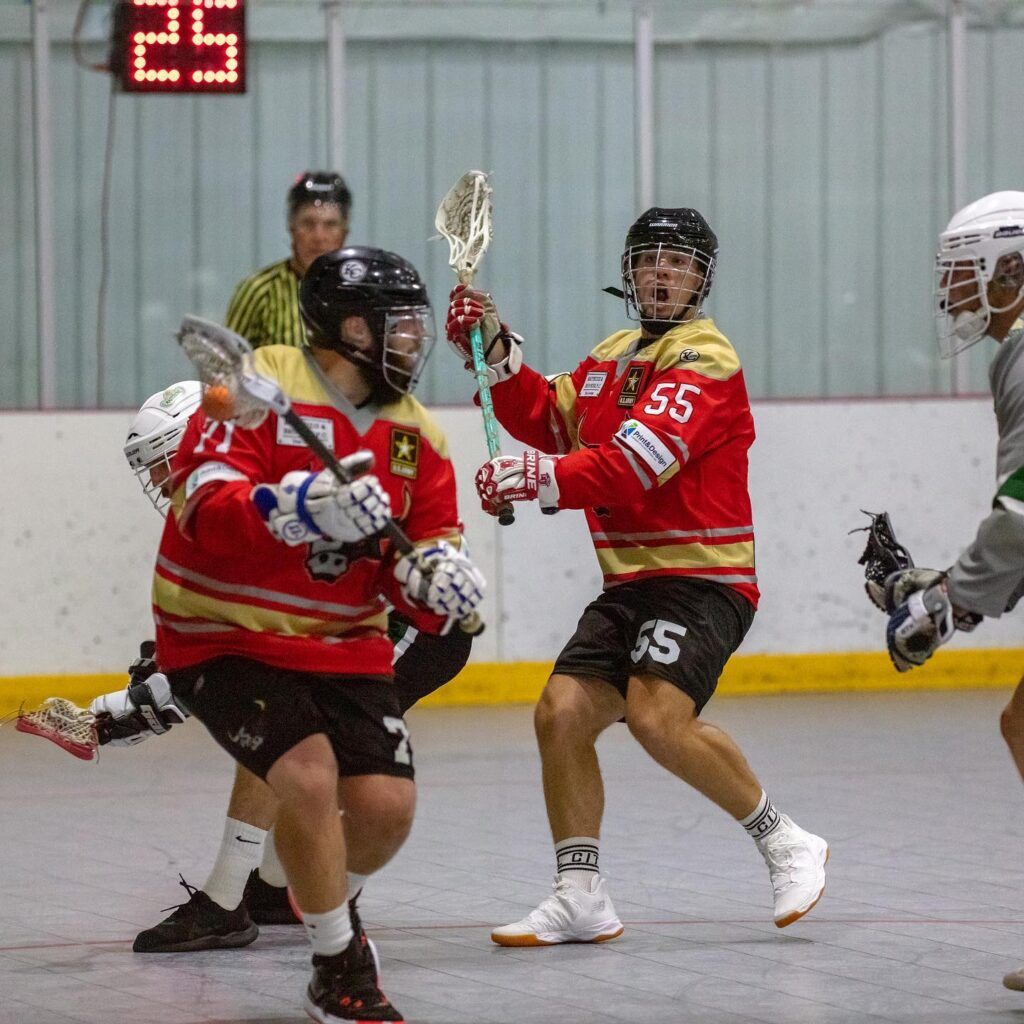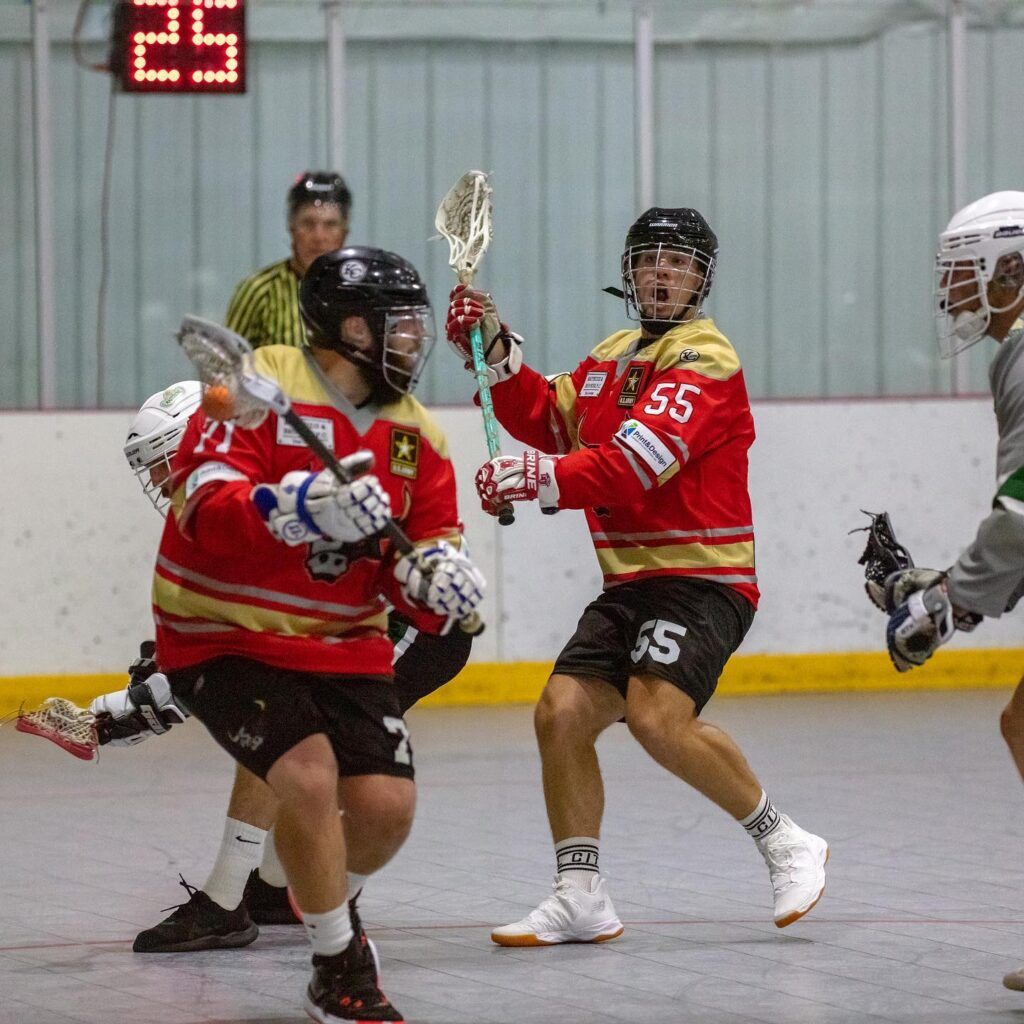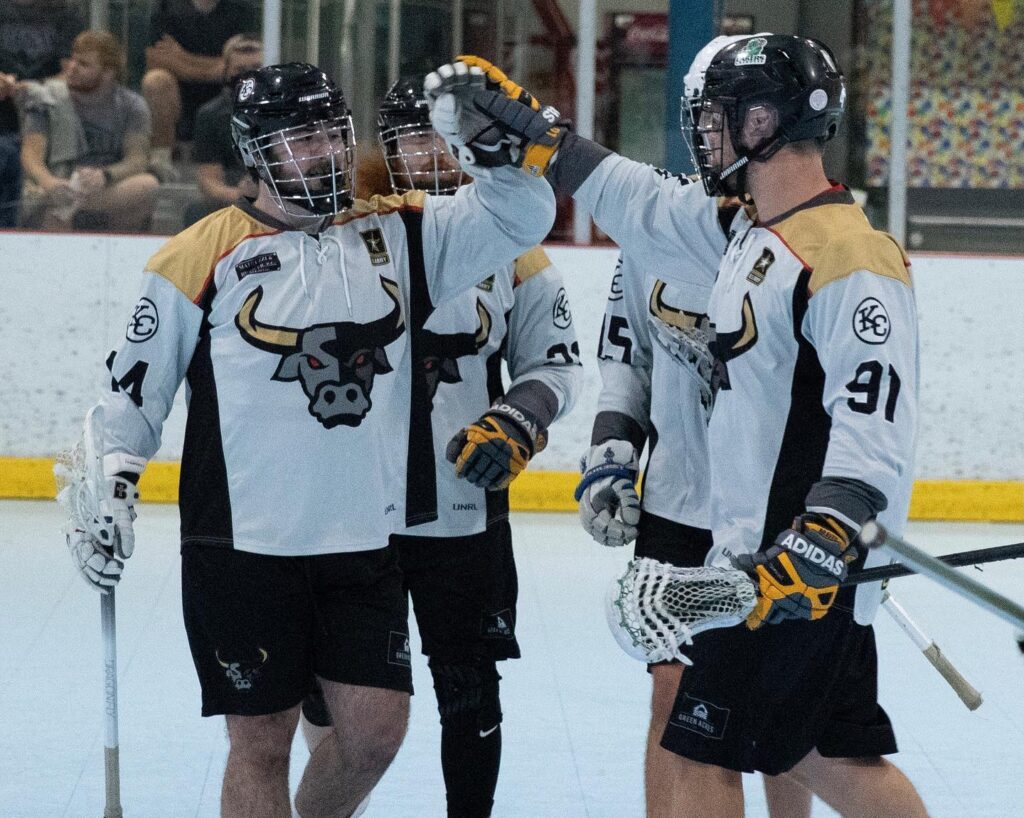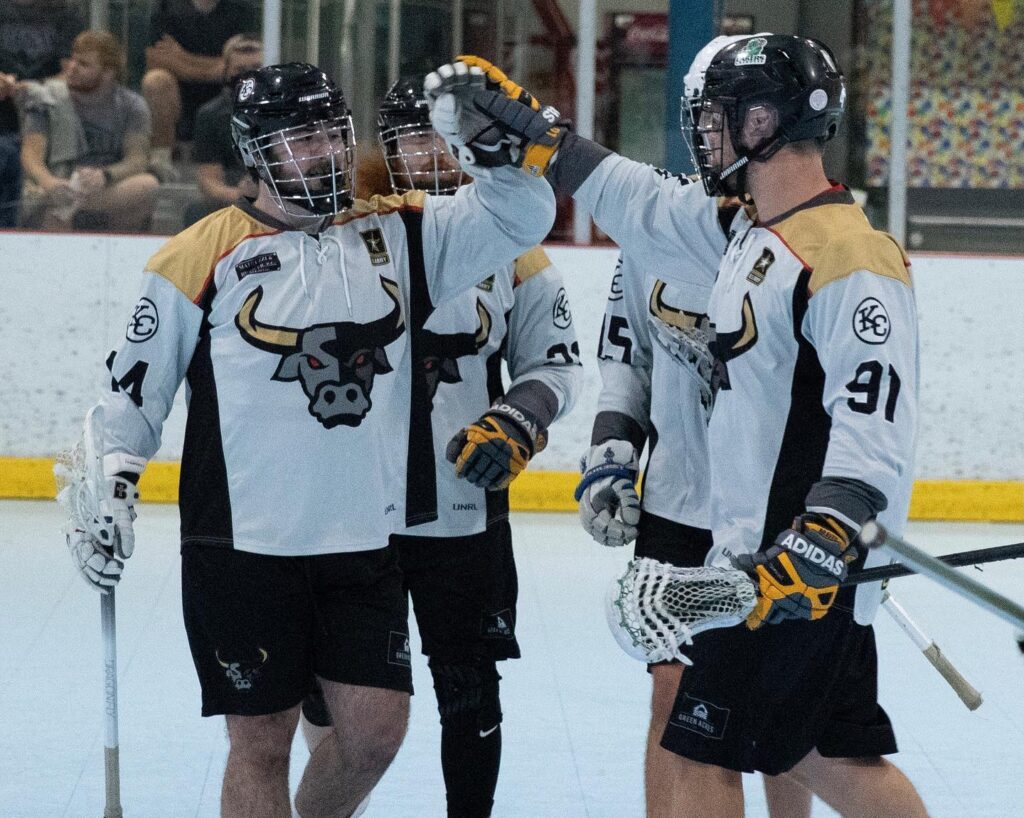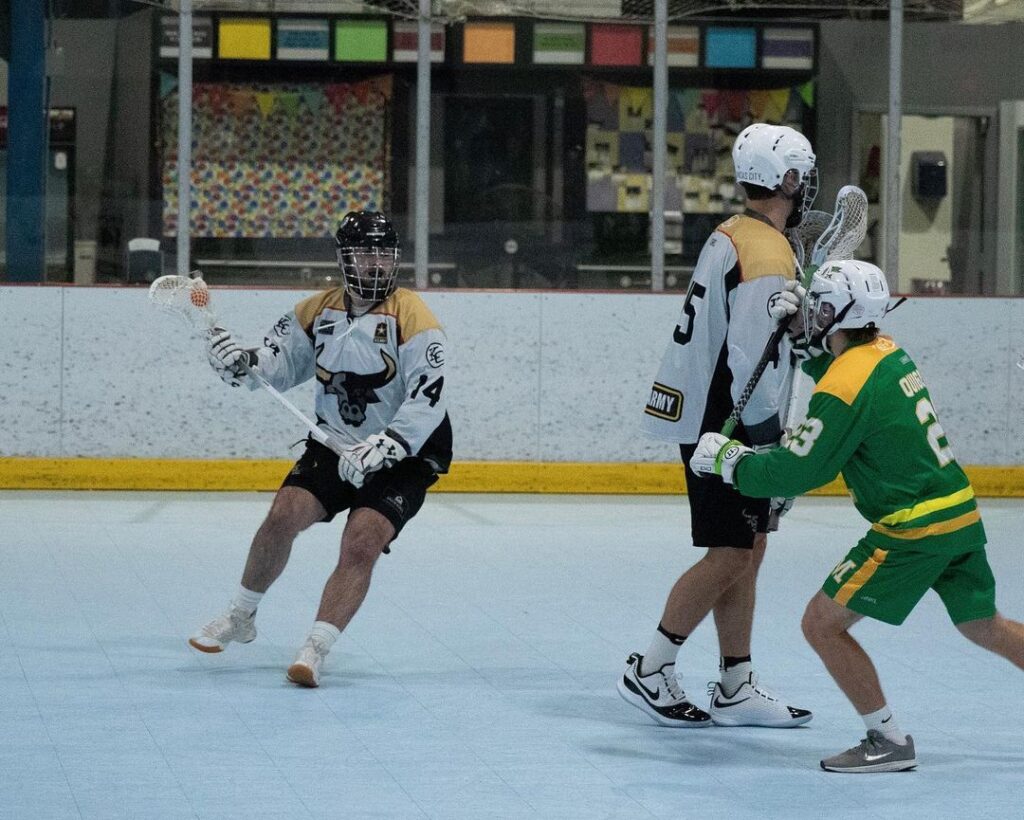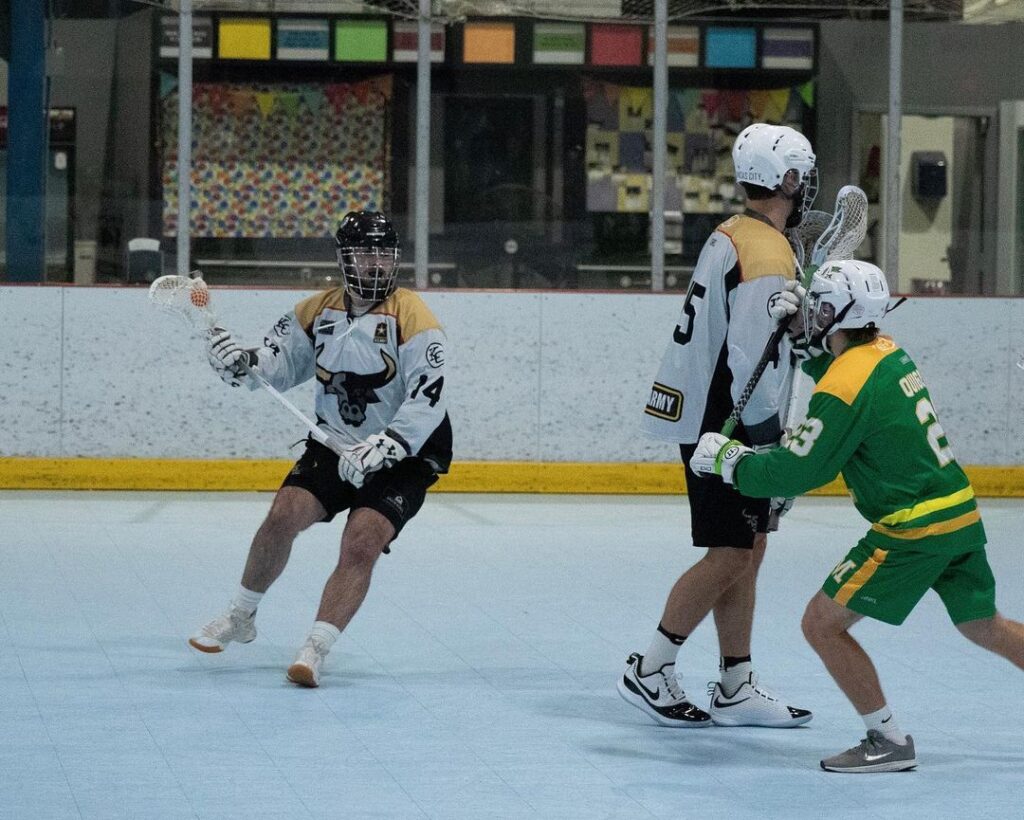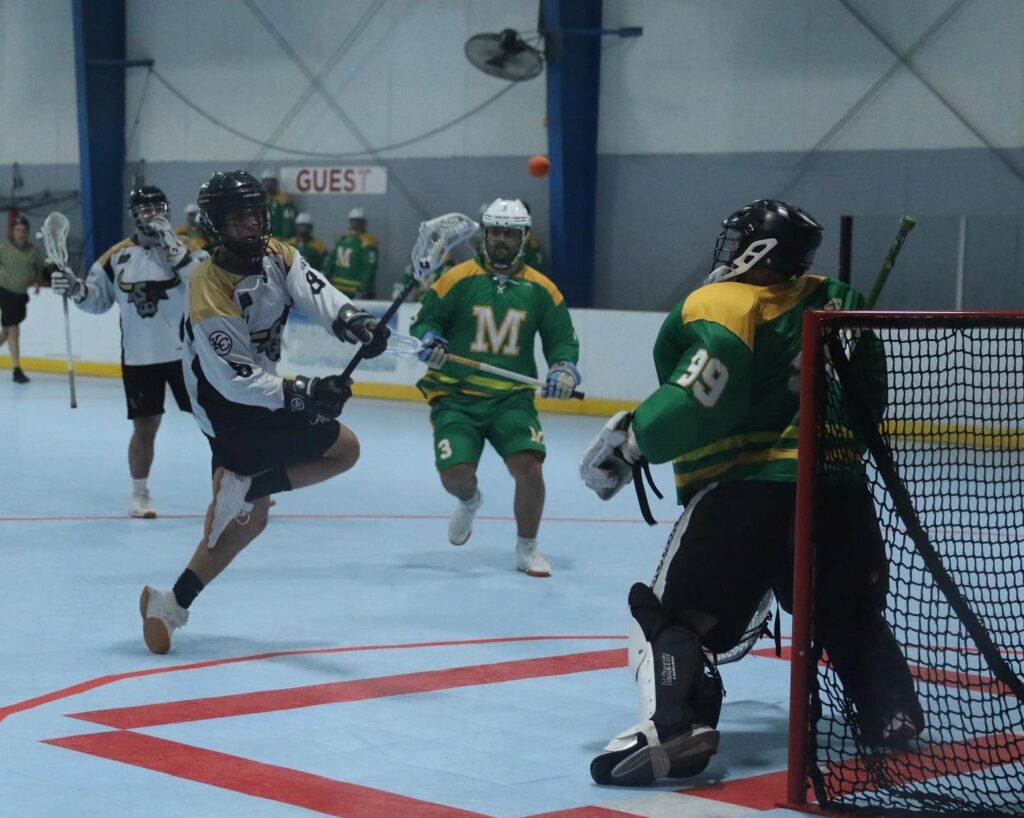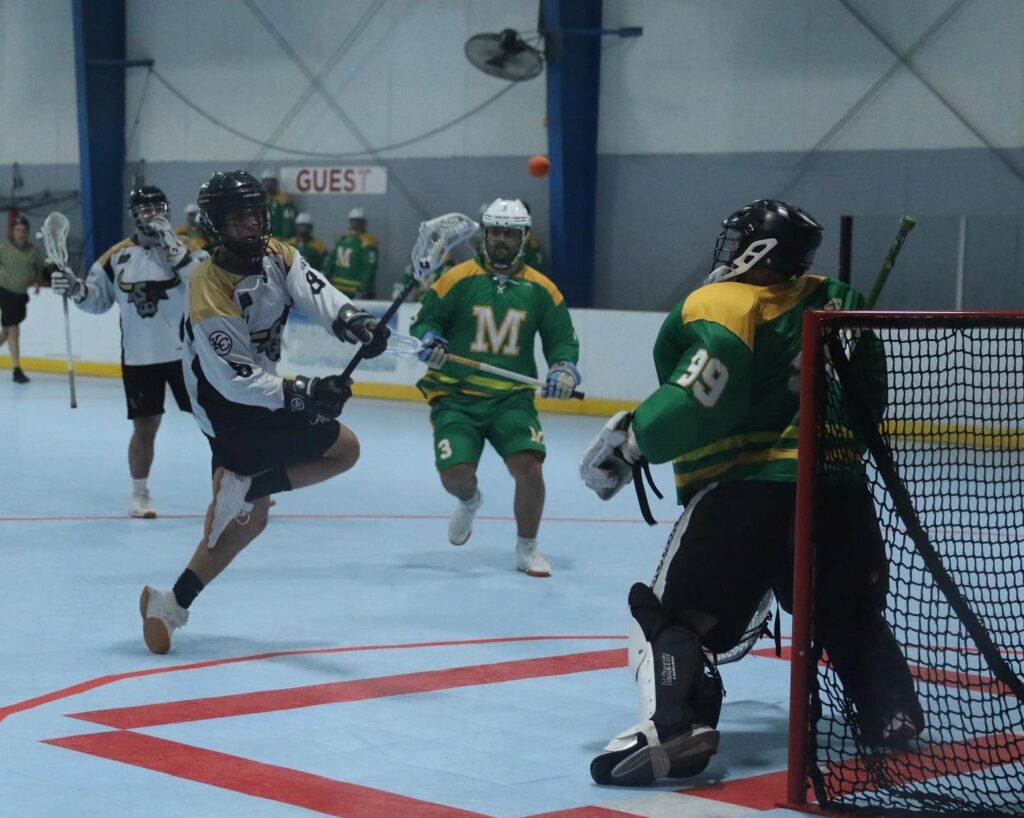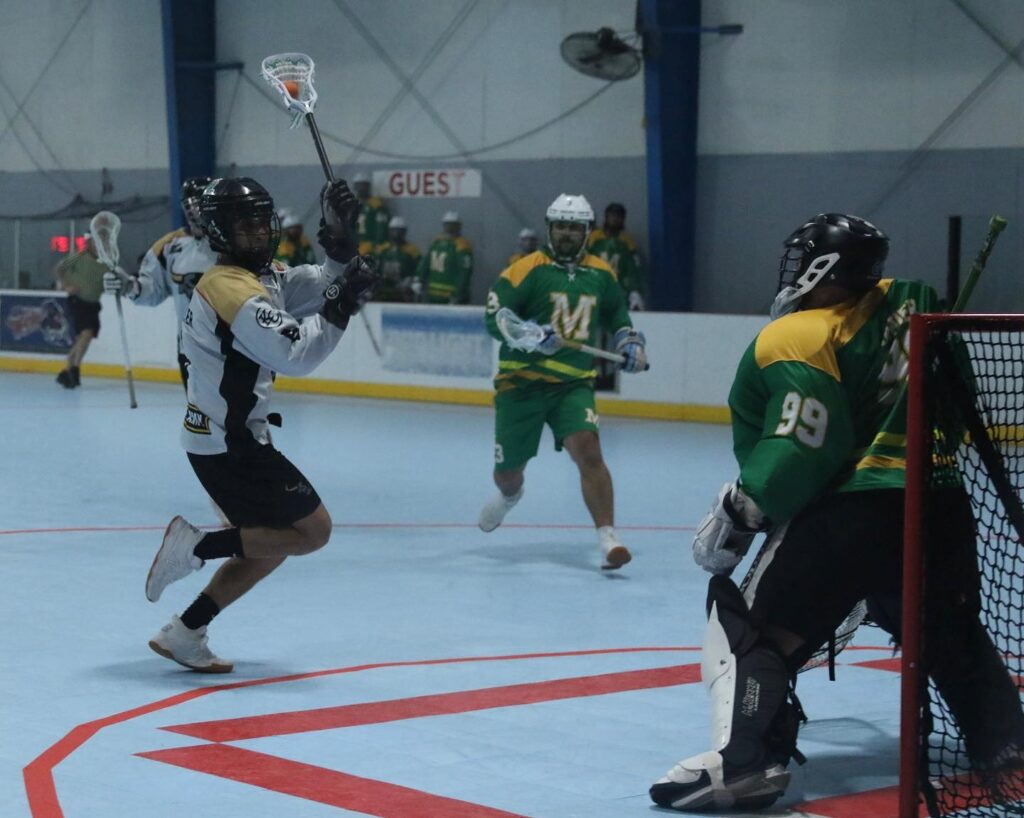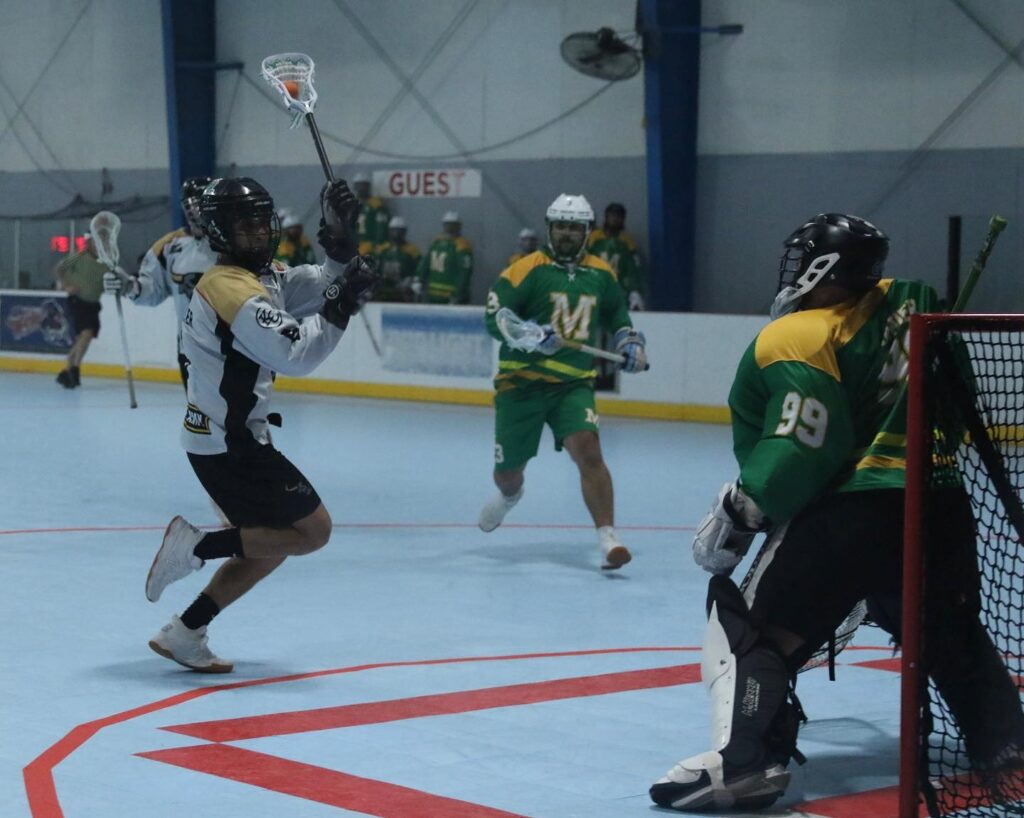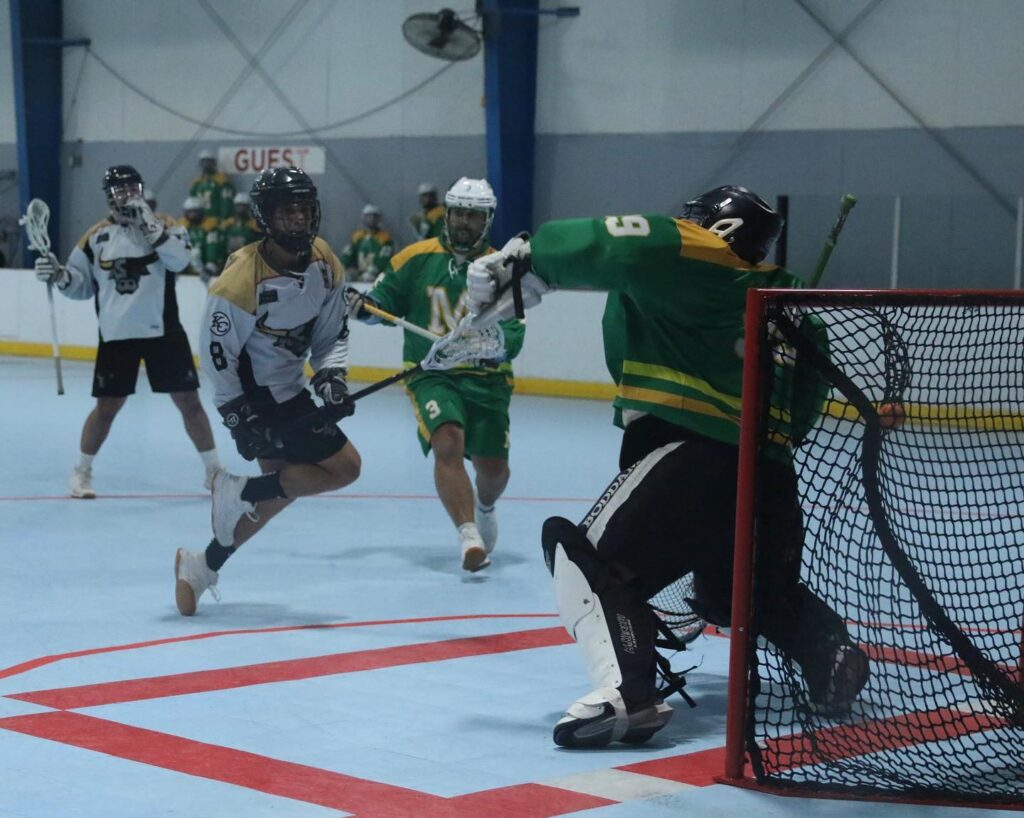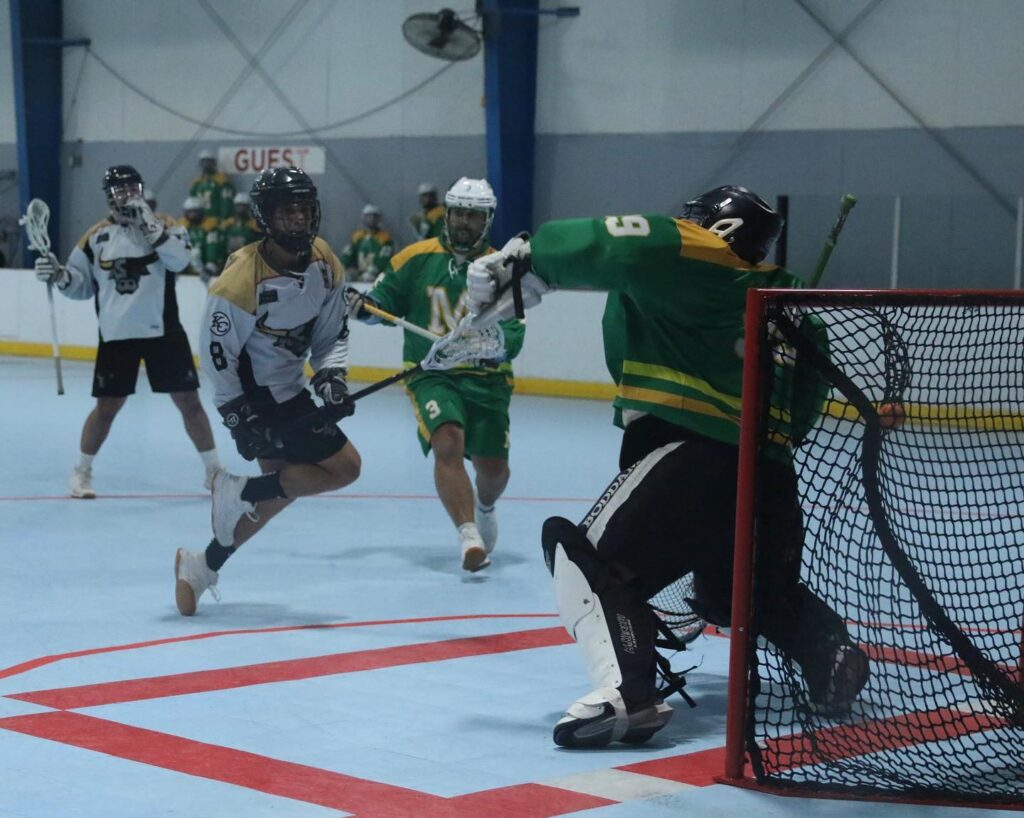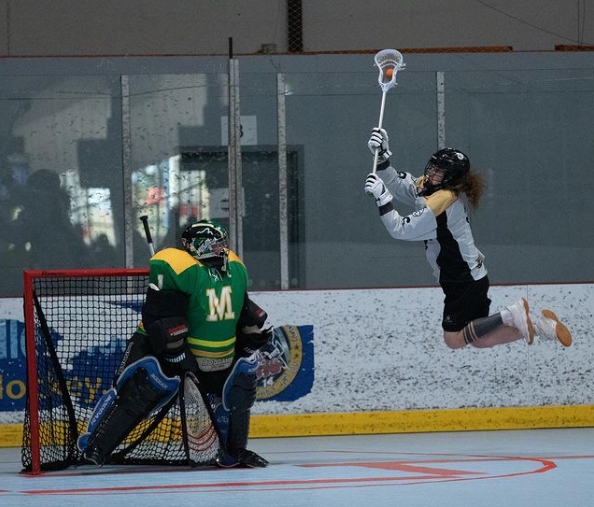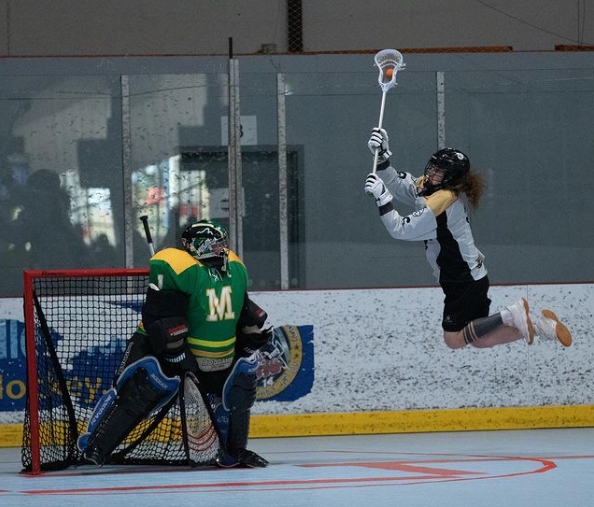 SMOKE MEN'S LEAGUE REGISTRATION IS OPEN!
Deadline to Register is 12/18/2023
WHEN

:
Men's League (18+) will take place every Monday for 7-weeks, starting on Monday 1/8/2024 – 2/19/2024.
WHERE

:
All American OP (9063 Bond St. Overland Park, KS 66214)
TIME

:
Games start at 9:30-10:30 PM CST
UNIFORM

:
Each player will receive a Smoke branded practice jersey to keep.
EQUIPMENT

:
Both field or box helmets are allowed, but
ribs guards are required
.
GAME FORMAT: 5-minute warmup, games will be 1-hour in length, consisting of four 12-minute running quarters (2-min breaks between quarters).
Each team is allowed one 30-second timeout per game. Tie games will result in a 3-player shootout.
There will be two officials per game and game rules will follow the NLL rulebook.
SCHEDULE:
  1/8: Red vs. White @ 9:30PM
1/15: White vs. Red @ 9:30PM
1/22: Red vs. White @ 9:30PM
1/29: White vs. Red @ 9:30PM
  2/5: Red vs. White @ 9:30PM
2/12: White vs. Red @ 9:30PM
2/19: Red vs. White @ 9:30PM